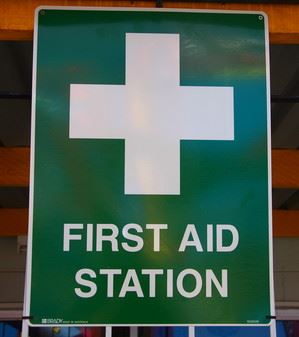 Welcome to the premier post of the Missouri Workers Compensation Lawyer Blog. The purpose of this blog is to offer pertinent information and support for those involved in Missouri Workers Compensation cases, and keep you abreast of any changes to Missouri's or the nation's laws.
As Missouri Workers Compensation lawyers, we know how traumatic a job related injury or illness can be, and how many questions you may have. Let's start off with some basic information about Missouri's Workers Compensation Act.
Which Employers are Required to Carry Workers Comp Insurance Under Missouri's Workers Compensation Law?
Employers with five or more employees are required to carry workers′ compensation insurance. Any construction company (meaning a company that erects, alters, demolishes or does repair/improvements) with one or more employee is also required to carry workers′ compensation insurance. "Employee" in these cases includes both full and part-time workers.

Employers Who May Be Exempt From Missouri's Workers′ Compensation Act May Include:
• farm laborers
• domestic servants (in a private home)
• certain real estate agents
• direct sellers

See Missouri Revised Statutes Section 287.090 RSMo for additional information.
If you have a work related injury, or illness, you must immediately report it to your employer to set the workers compensation process in motion. At this point, your employer may file a claim with their worker's compensation insurance carrier. However, either you or your Workers Compensation attorneys will still need to file a claim for compensation with the Missouri Division of Workers' Compensation.
The Missouri Workers Compensation Law Firm of Aaron Sachs & Associates, P.C. wants you to be aware of your rights. Currently in Missouri three different, primary kinds of workers' compensation benefits you might receive include, but are not limited to:
1. Medical care to treat the injury
2. Payment for lost wages
3. Compensation for permanent disability