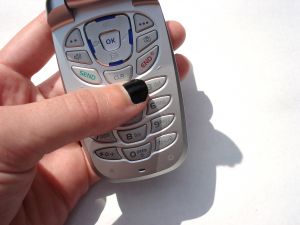 Missouri Personal Injury Attorneys recently received information from the Missouri State Highway Patrol regarding the use of cell phones while driving and auto accidents. According to the release, in 2009 cell phone usage contributed to more than 1,780 traffic accidents in Missouri alone. That is a pretty high number. Cell phone related car crashes were the cause of 20 Missouri fatalities and 779 injuries in 2010 as well.
Here is a quote from Colonel Ron Repogle of the Highway Patrol: "Inattention is a leading cause of traffic crashes. If you're focused on sending a text message, then you aren't paying attention to your driving. Cell phone usage, particularly texting while driving, can lead to tragic consequences."
Despite this, the Missouri Car Crash Lawyers at Aaron Sachs & Associates, P.C. were surprised to hear that the proposed legislation to make texting while driving illegal failed to pass in the Missouri Senate this month. (It had previously passed in the House.) In 2009, the Missouri Senate passed Senate Bill 701, which did ban texting while driving but only for motorists 21 years old and younger. This made Missouri one of the 38 states nationwide that have passed anti-texting while driving laws.
One of the things discussed in the Senate was difficulty with enforcement of an anti-texting law. The law currently on the books has various enforcement issues. Capt. Hull explains, "The general use of a cell phone is not prohibited at any age in Missouri, so you have to be able to differentiate between someone just using their phone and someone who's texting," Hull said. "Then of course, you have to decide if the person looks 21 or younger."
If you have ever sent a text while driving, it is obvious to see how it is equally distracting for everyone, regardless of age. Removing the age limitations and having the law apply to everyone would be a huge help to law enforcement officers, because they would be able to spot violations immediately, without having to determine the driver's age.