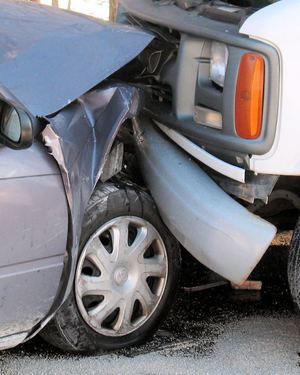 On Saturday July 2 on U.S. 60 about a half mile west of Billings, two people were seriously injured in a car crash. The driver had stopped his car, a Honda Accord, in order to make a left-hand turn from westbound U.S. 60 when a Ford F350 struck their vehicle from behind. Both the driver and the passenger were wearing their seat-belts. Their vehicle was deemed totaled by the Trooper on scene. And they were both transported by ambulance to Cox South Hospital, in Springfield, Missouri with serious injuries. The driver of the second vehicle, who was also wearing seat a belt, escaped injury.
For Springfield, MO accident attorneys, this accident serves as a reminder that seat belts save lives and reduce the severity of injuries from traffic accidents. It is possible that their seat belts saved the lives of these to Crane, Missouri residents.
According to the Missouri State Highway Patrol (MSHP) 821 Missourians were killed in traffic crashes in 2010. While this number is the lowest since 1949, it can still be lower. And many agencies and organizations in Missouri are very dedicated to reducing this number even further.
MSHP launched their "Permanent" campaign in July of last year to draw attention to the dangers of texting while driving. And MSHP continues to uphold the "Click It or Ticket" campaign as part of their education and enforcement endeavors to reduce preventable traffic fatalities. MSHP is not alone. Springfield MO Accident attorneys urge Christian County residents and all Missourians to buckle up as well.