Parking lots are considered to be a part of a business owner's property. These lots are connected to shopping malls, stores, gas stations, and other retail facilities. Missouri law states that property owners have an obligation to keep parking lots, ramps, stairwells, sidewalks, etc., safe for public use. When these areas are not properly maintained and hazards are ignored, parking lot accidents in New Madrid, Kennett, Sikeston and elsewhere throughout Missouri are significantly more likely. Many parking lot accidents leave residents with serious injury and an abundance of bills.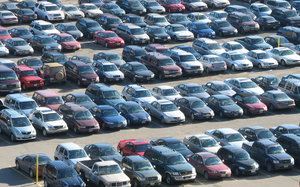 For people who have been injured in a parking facility accident due to the negligence of a property owner or a motorist, it's critical to contact an experienced parking lot attorney in New Madrid. You may be entitled to compensation for damages, including pain, suffering, lost wages, and medical bills.
Property owners are required to make parking lots and parking garages as safe as possible. There are a number of preventative measures that should be taken to make these areas safe for the public, especially during the busy shopping season.
Parking lot safety measures:
Keeping the area free of debris.
Keeping the surfaces of sidewalks smooth and well maintained.
Providing pedestrians with crosswalks and sidewalks to keep them safe from vehicular traffic.
Posting signs to help direct traffic and warn of known dangers.
Removing snow and ice when present.
Making sure that all areas are properly lit.
According to the National Highway Traffic Safety Administration, about 20 percent of all traffic accidents happen in parking lots. Pedestrians are also warned to be on the lookout for vehicular traffic. Many of these accidents seriously injure pedestrians even though they happen at a low rate of speed. When walking with young children, always hold their hand and keep everyone buckled in the car, even though you're traveling slowly.
With the holiday season approaching, parking lots are expected to be jam-packed. If possible, avoid shopping on a Saturday. This is typically when most shoppers head out and parking lots will not only be full, they'll be more dangerous. Try shopping during the weekdays and during the morning hours.
When driving through a parking lot, it's important that you remain aware of your vehicle's blind spots. You should also be careful when choosing where to park. It's wise to choose a spot that you won't have to back out of, but we know that's not always possible especially during the holidays. Instead, look for a spacious spot. Don't try to cram your car into a tiny parking spot.
Although you're driving at a slow speed in parking lots, it's especially important for you to use your turn signals. Other vehicular traffic and pedestrian traffic is easily overlooked in these crowded areas. Be cautious and be predictable to help avoid an accident.
If you or a loved one has been injured in a parking lot accident in Charleston, Dexter, New Madrid, Perryville or elsewhere in Southeast Missouri, contact the New Madrid lawyers at Aaron Sachs & Associates PC for a free initial consultation. Call (888) 287-1046.