According to St. Joseph Hospital West, hundreds of people have been killed because of car accidents in Perryville, Kennett and elsewhere in Missouri this year. With the holidays upon us, we can expect not only an increase in the volume of traffic also but an increase in the number of accidents, including fatal accidents on our roadways. Of particular concern is traveling safely through construction zones in Missouri.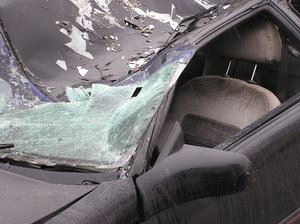 If you or your family are planning a trip through the state over the holiday period, you're urged to check the road conditions in advance. This is a good strategy to help locate the areas that are likely to be congested due to construction projects so that you can plan and act accordingly. Make plans for detours and have other alternate routes available just in case your main plan doesn't work.Use a GPS when possible, but also have printed routes available. Pull off the road to a safe place when using printed maps, though.
Our Perryville car accident attorneys understand that about 75 percent of motorists in Missouri wear a seat belt regularly. This is one of the best precautions that a motorist can take to prevent injury in the event of an accident. Parents are urged to make sure that children are properly buckled in as well. Make sure they're fitted in a seat that's appropriate for their size and age.
Drivers are also asked to curb all potential distractions when behind the wheel during this time of year--meaning no phone calls and no texting. This is most important for teen drivers. These young drivers are most likely to be involved in a distraction-related car accident. It's no secret that they want to socialize with their friends during winter break, but make sure they do it when they're outside the car. Talk to your young driver about the dangers of using a cell phone behind the wheel, especially when driving in busy holiday traffic.
Cell phones and text messaging devices aren't the only distractions you should be concerned with, though. There's also no need for loud music, DVD players, laptops, etc., in the vehicle. There are far too many accidents every year that are blamed on these devices.
Remember to always obey traffic signs, especially in construction work zones. Lookout for flaggers and follow their directions. It's important to never tailgate and allow plenty of room to react to the unexpected. Tailgating is not only dangerous, but it contributes to road rage, which can greatly increase your risks for an accident.
Always leave with plenty of time to reach your destination. Everyone knows that speeding's illegal -- and dangerous! Allow plenty of time to reach your destination and enjoy the journey. We hope your holiday travels are happy and safe--and remember, as MoDOT's safety campaign says, "Arrive Alive."
If you, a family member or other loved one has been involved in a car accident in Kennett, New Madrid, Perryville or elsewhere in Southeast Missouri, contact the New Madrid Personal Injury Lawyers at Aaron Sachs & Associates PC for a free initial consultation. Call (573) 334-7959.
More Blog Entries:
Holiday Season Contributes to Record Numbers of Car Accidents in Kennett and Elsewhere, Southeast Missouri Car Accident Lawyer Blog, December 5, 2011
'Healthy Vision' with Dr. Val Jones Discusses Risks of Nighttime Car Accidents in Kennett and Elsewhere, Southeast Missouri Car Accident Lawyer Blog, November 28, 2011
Attorney meetings by appointment only