In the wake of this month's National Work Zone Safety Awareness Week, the organization has already chosen and announced the host for the 2012 kick-off event -- Missouri. Our state was chosen from several other state nominees to host the kick-off event on April 23, 2012, according to the Missouri Department of Transportation (MoDOT).
"We wanted to select a state that's doing something wonderful that could be shared with the rest of the nation," said James Baron, director of communications for the American Traffic Safety Services Association. "The national committee selected Missouri because we were really impressed with what the state is doing with work zone awareness."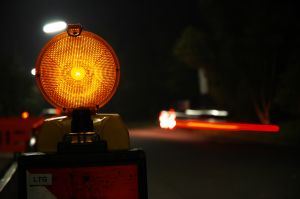 Our Sikeston personal injury lawyers would like to remind our residents and visitors that while National Work Zone Safety Awareness Week may be over for the year, the dangers faced by motorists in construction zones is just beginning this travel season. As the spring season gets under way, more motorists will be hitting the roads and more construction projects will be moving forward throughout Missouri's Bootheel.
Common causes of car accidents in construction zones in Southeast Missouri include following too close, failure to yield and distracted driving.
The 2012 event will be taking place on Route 141 in St. Louis County, where a road is being upgraded from three lanes to a six-lane freeway. This project aims to enhance traffic flow through the entire region. As the largest American Recovery and Reinvestment Act project, it is predicted to generate an estimated $1 billion in economic activity over the next 20 years.
Missouri work zones saw 15 deaths in 2010, an increase from the 13 experienced in 2009. In 2010, more than 1,000 workers were injured in these zones from collisions with cars, compared to less than 700 in 2009. Work zone car accidents are the leading cause for these deaths and injuries. The top contributors for these accidents are inattention, improper lane usage/change, driving too fast for conditions, failure to yield and following too closely. More than 800 traffic fatalities occurred in work zones across the U.S. in 2010.
"Work zone safety is personal to all of us," said Don Hillis, director of system management for the Missouri Department of Transportation. "We want our employees to go home safe and sound every night, and we want motorists to get where they're going quickly and safely."
In efforts to make National Work Zone Safety Awareness Week fun and more interactive, the department enlisted the help of Barrel Bob, a 11-foot tall spokesperson made of recycled orange and white barrels, according to an MoDOT press release. As Barrel Bob is taking the message of work zone safety statewide this year, he will be no stranger to the dangers of local work zones.
"Barrel Bob has been immensely popular in Kansas City and has really helped area motorists to pay attention and slow down in work zones," said Don Hillis, director of system management for the Missouri Department of Transportation. "We thought he could help us educate the rest of the state in a positive way and take our current theme of 'Don't Barrel Through Work Zones' even further."
If you'd like a MoDOT's interactive traveler information map or more information about construction projects statewide, visit the MoDOT website for complete information.
If you or a loved one has been injured in a work zone car accident in Southeast Missouri, call the Injury Lawyers of Aaron Sachs for a free initial consultation to discuss your rights. Call (573) 334-7959.
Attorney meetings by appointment only