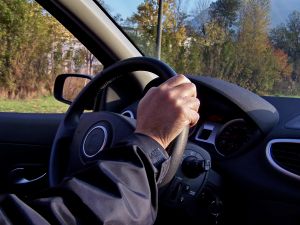 Here at Aaron Sachs & Associates, P.C., our Joplin car accident lawyers know that distracted driving continues to be a major safety issue on our roadways, both here in Missouri and nationwide. Any time a driver divides his or her focus between driving and another task, the driver is much more likely to be involved in a serious crash. While many people still think of texting as the main problem, distracted driving continues to change and evolve right along with technology. In other words, many drivers are finding new, equally dangerous ways to be distracted.
This week, a California woman is scheduled to appear in court after she received a distracted driving citation for wearing Google Glass while behind the wheel. In the first case of its kind, software developer Cecilia Abadie was pulled over and ticketed for driving while wearing the device, which projects a small screen into the corner or the wearer's eye and isn't even available to the public yet. Abadie, one of thousands of people who are currently testing Google Glass, has pleaded not guilty. Her attorney says there's no proof the device was operational when Abadie was stopped. Meanwhile, at least three states (Delaware, New Jersey and West Virginia) are considering new legislation that would prohibit drivers from using Google Glass on the road.
The dangers of distracted driving
It's no secret that distraction often plays a key role in serious collisions. Consider these facts:
• In 2012, 3,328 people were killed and an estimated 421,000 more were injured in car accidents involving a distracted driver.
• According to the National Highway Traffic Safety Administration (NHTSA), at any given moment during daylight hours, there are 660,000 drivers who are using cell phones or other electronic devices while they're behind the wheel.
• A study conducted by the Virginia Tech Transportation Institute (VTTI) determined that "[e]ngaging in visual-manual subtasks (such as reaching for a phone, dialing and texting) associated with the use of hand-held phones and other portable devices increased the risk of getting into a crash by three times."
Distracted driving in Missouri
Currently, 41 states have banned text messaging for all drivers, and 12 prohibit all forms of cell phone use for all drivers. Unfortunately, Missouri's only distracted driving law prohibits texting for drivers under age 21. However, when a distracted driver causes an accident resulting in injury to another party, the driver may be subject to personal injury lawsuits filed on behalf of the accident victims.