Our Missouri personal injury attorneys are continually amazed that so many people still choose to drive after drinking. Unfortunately, they do: drunk drivers remain a safety hazard for drivers in Springfield, Kansas City, Columbia, Cape Girardeau, Joplin, and throughout Missouri.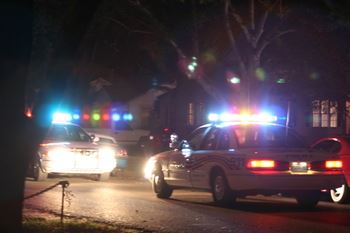 Early Wednesday morning, a Fordland man was arrested in Springfield after leading police on an hour-long chase before crashing at Park Central Square. The incident started around 1:30 a.m. near Commercial Street, north of Evangel University. Springfield Police attempted to stop a pickup truck on suspicion of driving while intoxicated, but the truck sped away: law enforcement followed the vehicle north on Glenstone to I-44. When the chase went outside of city limits, the Greene County Sheriff's department joined in the pursuit. Speeds reached about 50 mph in town, and up to 90 mph on I-44.
Law enforcement attempted to use stop sticks throughout the chase, but the driver was initially able to avoid them. Corporal Matt Brown of the SPD says this problem is common in pursuits: "They see them out in the road, or they see the officer throw something...so they'll slow down, try to drive around it," Brown says. And the pickup truck was successful at avoiding the sticks, until it reentered the city via Chestnut Expressway. Finally, it struck the SPD's spike strips at the West Bypass intersection, leaving both front tires blown. The truck continued to downtown Springfield, where it crashed into a concrete barrier at Park Central Square.
The driver of the truck, 37 year-old Andrew Hegger, is now facing multiple charges, including DWI and multiple traffic violations. Police found alcohol in the truck, and after his arrest, they discovered that Hegger was driving a stolen vehicle; he was on probation for a 2008 DWI conviction; and he was wanted on four outstanding warrants. After the crash, Hegger was hospitalized with a leg injury, and his two female passengers also suffered minor injuries.
According to Cpl. Brown, the SPD's pursuit policy sets limits on the conditions allowing law enforcement officers to give chase. One of the criteria that gives officers the authority to pursue is suspicion of drunk driving, because such behavior endangers public safety. "Our pursuit policy is pretty restrictive for us, because we always take into account the public's welfare foremost above anything," Brown said.