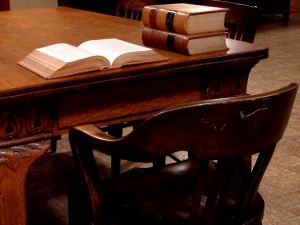 We are frequently approached by people who have been in car crashes and want to know if they can represent themselves. The answer is, "it depends". Obviously there are many situations that do not require the services of a Neosho auto accident lawyer. If you have been in a minor fender bender and you are not physical injured, you may be able to work out an agreement with the insurance company.
Typically, people are frustrated by what the insurance company offers on the car. If the insurance company is not fair on the property settlement, what will they be like to deal with on the injury claim? Maybe you need the help of lawyer.

What a Neosho Car Crash Lawyer Can Do For You
Auto accident lawyers will negotiate the injury settlement. Remember--the claims adjustor works for the insurance company. Often they will not tell you the full amount of their reserve up front.
The Missouri Bar Association (MOBAR) offers an excellent series of brochures on topics such as how to hire a lawyer, and what to expect from the lawyer-client relationship.
Can you negotiate a settlement yourself?
Certainly, if you know how. Auto accident lawyers have the training and the knowledge of the laws that pertain to your specific case. If you do negotiate yourself, and accept a settlement, you usually be prohibited from trying to recover more money if your injuries are more serious or require more medical care than you originally realized. Settlements are typically full an final, and you release all known and unknown claims.
One thing to consider when deciding whether or not you need a lawyer--do you know what your claim is really worth? If not, how will you know if the insurance company is being fair?
Insurance adjustors will ask you to give a recorded statement. The purpose is to try to establish that you had some liability for the accident, and limit damages. Quite honestly, we don't recommend giving a recorded statement without first consulting a car accident lawyer. Once you have made a recorded statement, it is very difficult to change the information you gave, even if you were tricked or manipulated into giving it.
One reason many accident victims seek to "go it alone" without an attorney is not that they feel they have superior negotiating skills, but that they do not have any money to hire an attorney. However, the Joplin auto accident lawyers at Aaron Sachs take accident cases on a contingent basis. This means there is no up-front cost to you. Our fee will be a percentage of the settlement we negotiate for you. We don't recover until you are paid. Clients are responsible for costs and expenses which are paid out of the settlement funds.
As you can see, if you have been involved in a serious personal injury auto accident, you have nothing to lose and everything to gain by consulting with an injury attorney about your case. Neosho injury attorneys offer a free, no obligation consultation. By taking advantage of this offer, you can find out if you have a claim worth pursuing with an attorney, or it is better just to let the insurance company handle it. You can find out what all your options are for damages under Missouri's laws. If nothing else, when you leave a meeting with one of our attorneys, you will have a good idea of your best course of action.
Call us today at 1-888-777-Auto (2886) to set up an initial consultation to assess your claim. We have been assisting Neosho and Joplin accident victims -find out if we can help you too.

Attorney meetings by appointment only