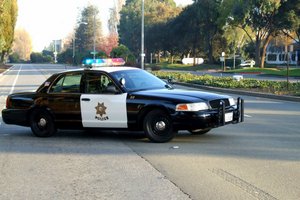 As the year winds down, Kansas City Missouri Police Department (KCPD), Jackson County, and Missouri State Highway Patrol (MSHP) do not want to let up on distracted and impaired drivers. So far this year there have been 515 deaths due to car accidents in Missouri. 41 people have died in the month of September. As of September 18, 2011 in Jackson and the surrounding counties 99 people have died this year .
Jackson County Missouri Traffic Fatality Numbers Climb
This weekend saw another fatal car accident. A motorcycle head-on car accident occurred around 1:20 a.m. on September 18, 2011 on U.S. 50 just west of Missouri 291. The driver of the motorcycle was pronounced dead at the scene. The motorcycle was driving westbound in the eastbound lanes and crashed into another vehicle. Lee's Summit PD and Jackson County deputies responded along with MSHP.
This is just one of many examples of car and motorcycle accidents that occur as a result of distracted or impaired drivers. The driver of this motorcycle accident was just 20 years old. While we do not the specifics for the cause of this driver's death, driving the wrong direction on a highway after 1 a.m. in the morning usually indicates alcohol is involved.
Distracted and Impaired Driving in Jackson and Clay Counties
Last year there were 21,914 car accidents in Jackson County Missouri. 79 people died from those car accidents and 741 of those accidents involved drinking. In Clay County there were 5,366 car accidents and 214 of those involved drinking. Twenty people died from car accidents in Clay County in 2010.
On September 16, 2001 The MSHP and the KCPD conducted a sobriety checkpoint in Clay County. A total of 829 cars were stopped and checked. Thirteen people were arrested for driving while intoxicated during this five hour operation. The statistics show that every two hours someone in Missouri is killed or injured in an alcohol related car accident.

Report Drunk or Distracted Drivers
The MSHP encourages people to report possible intoxicated or distracted and aggressive drivers. If you suspect someone is intoxicated or driving dangerously call 9-1-1 or *55 on your cell phone.
Signs of Unsafe Drivers



Weaving across lane or across traffic lane markings


Driving considerably slower or faster than surrounding traffic


Driving the wrong way against lanes of traffic


Following too closely


Changing lanes without a safe distance between cars


Sitting through green lights or running red lights


Driving onto curbs or sidewalks


Driving up to the back of another vehicle in an attempt to get them to change lanes


Impaired and distracted drivers cause car accidents. That is why law enforcement agencies such as KCPD and MSHP take extra precautions to reduce these types of driving behaviors. You can do your part by driving the speed limit, following all traffic laws, and reporting aggressive or drunk drivers. If we all work together we can continue to make Missouri roads safer and reduce the number of lives lost to car accidents.
For more information about distracted driving or what to do if you are in a car accident, visit the Kansas City Missouri Car Accident Lawyers web site.

Attorney meetings by appointment only