U.S. DOT's Faces of Distracted Driving Campaign to Help Reduce Risks of Car Accidents in Aurora and Elsewhere
A newly released public service announcement shines light on the frequency of fatal car accidents in Ozark, Nixa, Stockton and elsewhere in the United States that are caused by a distracted driver. The U.S. Department of Transportation is behind this campaign that has been viewed more than 100,000 times since they launched.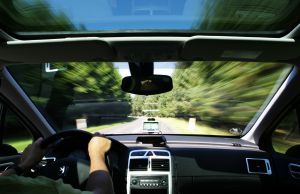 "I thank all of the families of distracted driving victims who have bravely chosen to share their stories of loss with the world," said U.S. Transportation Secretary Ray LaHood. "The response to their heartbreaking stories has been overwhelming and their efforts to build public awareness are helping to save lives. I urge everyone to watch our 'Faces of Distracted Driving' series at distraction.gov and to remember: talking or texting while driving is not worth the risk."
Our Springfield car accident attorneys recognize how serious this epidemic is. Motorists around the country are losing their lives because of this careless driving habit, distracted driving. This video series shines light on just a few of these incidents in which tragic consequences have resulted from using a cell phone or texting while driving.
According to distraction.gov, nearly 5,500 people died because of motor-vehicle accidents that reportedly involved a distracted driver. Another 500,000 people suffered injuries from these accidents.
The U.S. Department of Transportation and your Springfield injury attorneys recognize that the key to reducing these accidents is you. Drivers need to focus their attention inward and examine their own driving skills. Using your cell phone behind the wheel gives you the same reaction time as a driver who is legally drunk.
The "Faces of Distracted Driving" campaign offers 30-second video clips from families around the country who have lost a love one because of an accident that involved a distracted driver.
Research on distracted driving reveals the following:
-Of the near 5,500 people who were killed in motor-vehicle accidents that reported the involvement of a distracted driver, nearly 1,000 of these incidents reported cell phone use specifically as the form of distraction. This represents nearly 20 percent of all distraction-related accidents.
-Drivers under the age of 20 have the greatest proportion of distracted drivers, far more than any other age group. Nearly 20 percent of teen drivers that were involved in a fatal accident were reported to have been driving while distracted.
-Motorists who use hand-held devices behind the wheel of a motor vehicle are four times more likely to get into an accident that is serious enough to cause injury.
-The number of drivers who were reportedly distracted at the time of a deadly accident increased from 7 percent in 2005 to more than 10 percent in 2009.
It is important to remember that distracted driving doesn't only involve the use of a hand-held cell phone or texting while behind the wheel of a motor vehicle. There are a number of ways that a driver can engage in distractions while driving, all of which can result with a fatal accident.

Other types of driving distractions:
-Eating or drinking.
-Grooming.
-Talking to passengers.
-Reading, and this includes road maps.
-Using a PDA of GPS.
-Watching a video.
-Surfing the Internet.
-Changing the radio station or using your CD player or MP3 player.
All motorists are urged to do one thing while they're driving -- drive. Focusing on the roadway will help to greatly reduce the risks and occurrences of these deadly and preventable accidents.
Posted By
Aaron Sachs & Associates, P. C.
Categories: